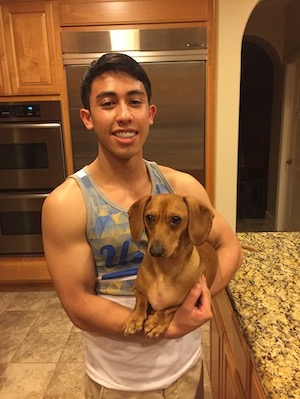 Software Engineer
Jason Less
My name is Jason Less and I am currently a fourth-year Computer Science student at UCLA. I was born and raised in the Bay Area, and attended Armijo High School, where I graduated as Valedictorian of my class. I am a very studious student and am a member of Upsilon Pi Epsilon (UPE), which is UCLA's International Computer Science Honor Society. Additionally, I have a good amount of experience in industry, in which I have interned at Northrop Grumman, Yelp, LinkedIn, and Facebook.
I like to maintain balance in my life between academics, athletics, and through various hobbies. I have played sports my entire life such as competitive division 1 soccer, baseball, basketball, tennis, and karate. I still enjoy playing soccer here at UCLA, where I have played on competitive intramural futsal and outdoor soccer teams. In terms of hobbies, I enjoy playing video games, playing the piano, and maintaining and expanding my Nintendo video games collection. When I have some free time, I will also be trying to learn how to play guitar.
I wasn't sure what I wanted to major in throughout high school, but knew that I wanted to pursue a career in the math or science-related fields. I decided to choose computer science, and couldn't be happier with my decision. Technology and computers are such powerful mediums for creating incredible ideas and products that can shape society for the better, and provide exciting means of entertainment and enjoyment to the masses. I am glad to be a part of this field, and hope to make my mark on technology in the future.
Through my internship experience and UCLA coursework, I have worked closely with distributed systems, cloud computing, virtual machines, embedded systems, flight software, etc. and have gotten the chance to recreate some of the classic arcade games such as Space Invaders.